Vietnam Veteran Rendezvous
Winfield, Kansas?
Here at Thirty Days Has September, there has been an ongoing conversation in the comment section of many posts regarding a possible "Get-Together" (Rendezvous) of like minded Vietnam Veterans and their families, both combat and non-combat, but all sharing an interest in the story, and the overall aftermath of that time in history. Getting together will give us a chance to talk, reflect and share personal experiences, and to acknowledge how the war has impacted families, as well as our friends and us. Hopefully information will be shared, and new friendships will be formed.
Winfield Vietnam War Memorial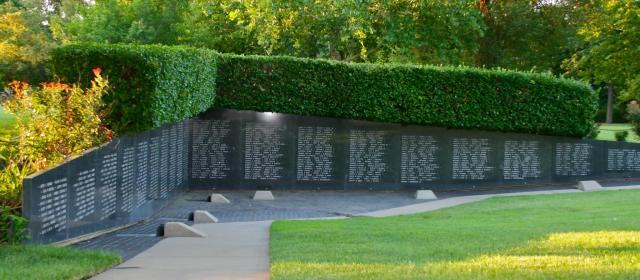 I have chosen Winfield, Kansas as the location for the rendezvous for a couple of reasons:
Winfield is almost literally in the middle of America, so it is as equidistant from everywhere as we could make it, and it has its own Vietnam War Memorial Wall.
In addition, Motels seem reasonably priced, $36 and up, and there is a huge Fairgrounds for RVs and Camping, as well as a few other campgrounds. The rendezvous will take place during the Fourth of July weekend, July 1-4. The Fourth seemed an especially appropriate time for us to gather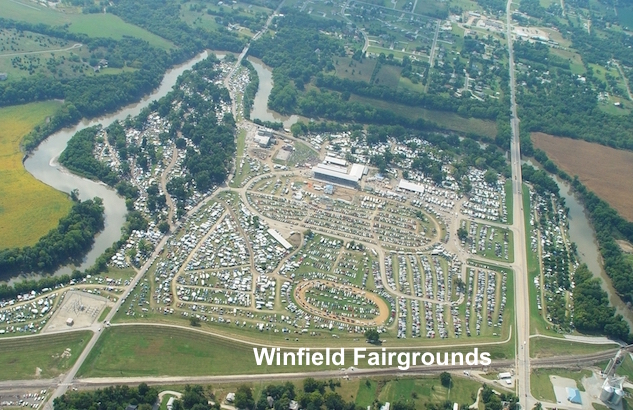 Please direct any questions, suggestions and/or comments to my e-mail, rendezvous@jamestrauss.com.
The following survey is to confirm that there is real interest in this event. I will not be responsible for reservations etc., but would organize at least one meeting at a public location for all of us to spend a day together, to meet and greet, and generally do "tribal things"
Please take a moment and answer the simple questions
so we can decide to muster