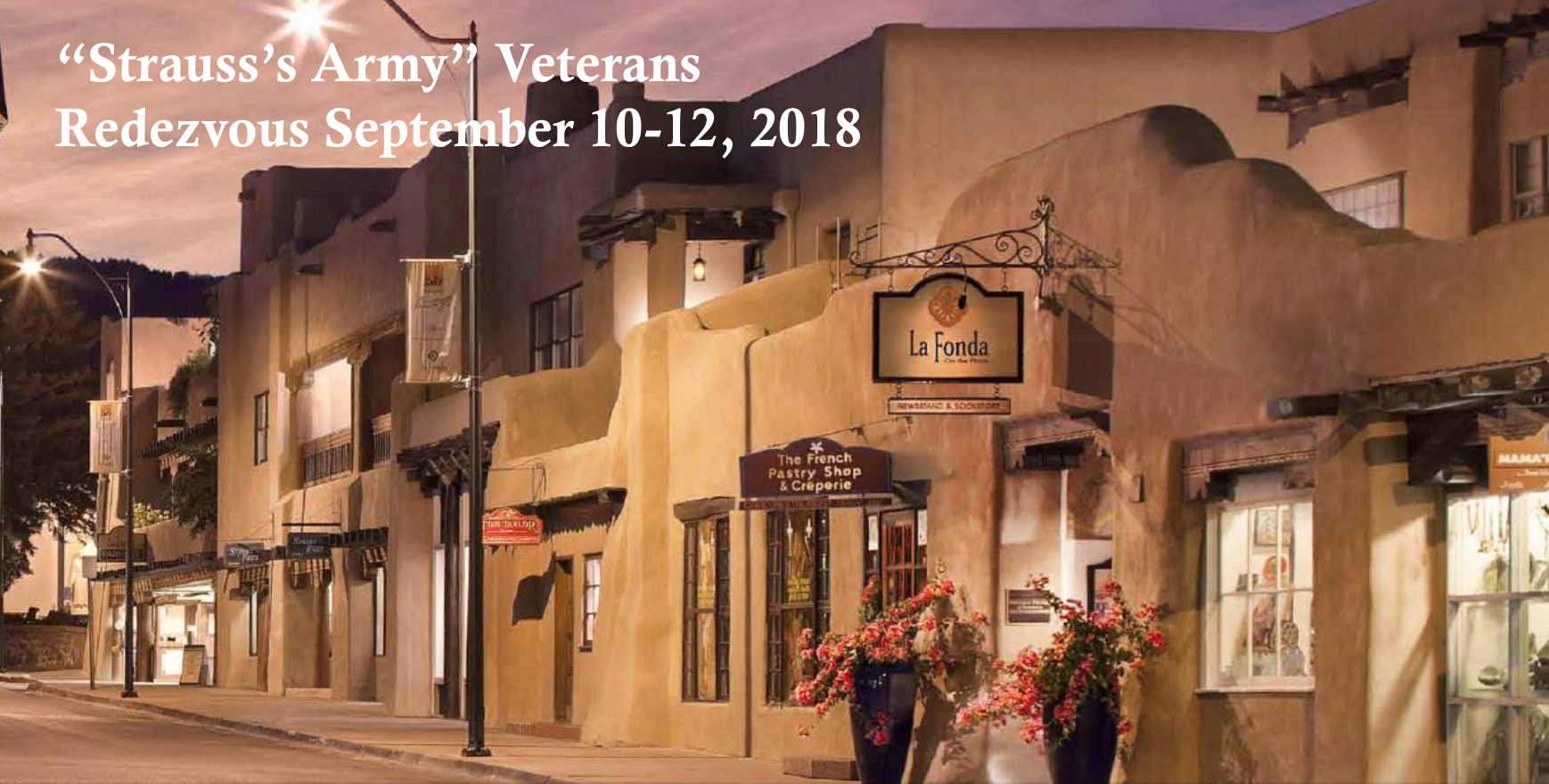 Most of you know we had the first Vietnam Veteran's Rendezvous in July at Winfield, Kansas.
It was a success according to the 50+ attendees and many new friendships were started.
This year we chose to have the Rendezvous in Santa Fe in September. Gathering on September 10, 2018, and an informal "meeting" on September 11th at the La Fonda on the Plaza, downtown Santa Fe.
We found a facility nearby, Los Suenos de Santa Fe which offers full RV hookups, and tent spots cabins Public buses travel from the bus stop just outside our campground, on Cerrillos Road, to Santa Fe's downtown Plaza area every 15 minutes for $1.00 (but senior discount is $1 round trip). The owner has indicated she will be offering our attendees a special discount.
One of our Facebook Friends, who lives in Santa Fe, recommended Quality Inn  (from $65 per night) and Econo Lodge (from $71 per night)
We will have information on more activities to be announced as developed.
Here is a video from the Rendezvous in Kansas:
Please take a moment and fil our simple survey below to help us plan better.
Any questions call Chuck at 530-798-0245.
Leave a message if he does not answer. He may not have his hearing aid on. ~~smile