James Strauss
Notations from the very fringe of the human experience
James Strauss, Writer and Author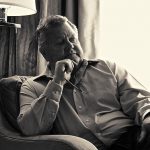 James Strauss has published three novels: The Boy, The Bering Sea and The Warrior and is currently readying two Arch Patton Sagas, Down in the Valley and It Was 1993, along with publishing a weekly Midwestern Newspaper, The Geneva Shore Report
"Philosophers of significant merit and reputation have struggled with the meaning of life and the survival constructs we humans radiate outwardly while constantly denying them inwardly.  Monty Python's The Meaning of Life might be a more accurate way of looking at the human condition simply because of its heavy use of humor and its intrinsic silent message that the meaning of life is simply what we as individuals mean it to be. There is no answer anywhere available, nor is there likely to be, about why we are here on planet earth, where 'here' for the planet actually is or, in fact, about what we or the universe are.
I was thrust into a "leadership" position in 1969, which I'm detailing in my latest book 30 days Has September, during the Vietnam War. As a fresh 2nd Lieutenant in the United States Marine Corps I quickly learned survival. While healing from wounds I realized my calling would be to share grounded concepts, through the writing and publishing, to think and discuss what life itself is all about."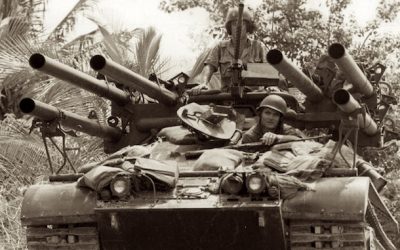 I came awake instantly. Crashing roars, with distant but shaking explosions moved me out from the cleft down along the side of a mud wall I'd been sitting up against. I blinked my eyes in fear and nervousness. I was in a cave. I was in the cave. The cave made by the...
read more