Notations from the very fringe of the human experience
Click below to BUY Direct Autographed Books

Books by James Strauss
James Strauss, Author & Publisher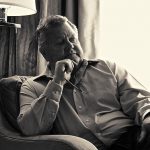 James Strauss has published six novels: Thirty Days Has September: The First Ten Days, The Second Ten Days of Thirty Days Has September,  Thirty Days Has September, The Last Ten Days, The Boy, The Warrior, Arch Patton: The Bering Sea, Arch Patton: Down In The Valley, Island In The Sand, Book 1,and The Fish Doesn't Have to Real
He also stays busy with publishing in print and digitally a weekly Midwestern Newspaper, The Geneva Shore Report
According to James, "Philosophers of significant merit and reputation have struggled with the meaning of life and the survival constructs we humans radiate outwardly while constantly denying them inwardly.  Monty Python's The Meaning of Life might be a more accurate way of looking at the human condition simply because of its heavy use of humor and its intrinsic silent message that the meaning of life is simply what we as individuals mean it to be. There is no answer anywhere available, nor is there likely to be, about why we are here on planet earth, where 'here' for the planet actually is or, in fact, about what we or the universe are. I was thrust into a "leadership" position in 1969, which I'm detailing in my latest book 30 days Has September, during the Vietnam War. As a fresh 2nd Lieutenant in the United States Marine Corps, I quickly learned survival. While healing from wounds I realized my calling would be to share grounded concepts, through the writing and publishing, to think and discuss what life itself is all about. For a time, I strove for credibility until I realized that my own credibility was 'without meaning'." 
The following articles are about arrival. The arrival and satisfaction of a blissful state from which one can intelligently reflect and then positively direct one's life.
The Meaning and Substance of Life is all around us and ever-changing, depending upon the perspective of others. I write about the meaning of self, and self-application to our lives.
Mark Twain said it Best
"Yes, you are right — I am a moralist in disguise; it gets me into heaps of trouble when I go thrashing around in political questions."
– Letter to Helene Picard,
22 Feb 1902
Ever since I was a young man, traveling seemed to be the norm. I have lived in 34 places from South Manitou Island in Michigan to Honolulu Hawaii. Now living in Lake Geneva Wisconsin, my wife and I plan each year to re-visit our favorite haunts in Washington, New Mexico, California, and Hawaii
I will be adding fresh new stories and observations on a regular basis.
If you want to stay Updated, simply enter your information.
And then verify.
No advertising and I value your privacy, you can opt-out anytime
Yak-King Interview with Peter Wright and Kathleen Beauvais
I was honored to be interviewed by Peter Wright and Kathleen Beauvais on September 14, 2020.
Peter and Kathleen do an excellent job interviewing people form the background and live skills.
The interview is only 33 minutes long.
Enjoy and leave a comment on YouTube

<<<<<<<<<<
Video Book Trailers and Interview with the Author