An Arch Patton Adventure
Thunder Marine
An Arch Patton Adventure
Arch Patton, the slightly aging CIA operative, finds himself assigned to the Caribbean after being on a six months forced vacation.
Arch was sent home for 'Post-Traumatic Stress' counseling and a 'sabbatical' after a slight mishap in a Blackhawk Helicopter
The action takes place between the Florida Keys and the Caribbean Islands.
Big Boats, Booze, Drugs and the DEA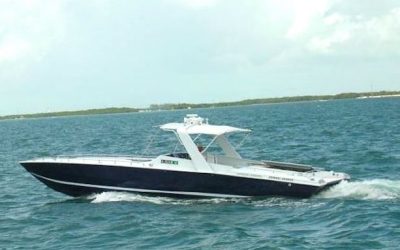 Arch Patton Adventures THUNDER MARINE Chapter Eight Arch sat in front of the coffee table on the couch, with David at his side and Ilke in an easy chair across from him. He glanced uneasily out the window to where Thunder was moored, barely visible and unmoving, at...