It Was 1993
Arch Patton finds himself fired from the CIA in 1993 and is looking forward to a peaceful respite and write his first novel. Finding a PROMIS file shatters those plans and life becomes embroiled in cloak and dagger with a bunch of 'misfits'
Other events of note in 1993:
January 20: Bill Clinton is sworn is as the 42cd President of the United States.
January 31: The Dallas Cowboys defeat the Buffalo Bills 52 to 17 in Super Bowl XXVII.
February 26: Six people are killed at the World Trade Center in New York City when a bomb in a van explodes in a parking garage.
April 19: The siege of the Branch Davidian compound in Waco, Texas comes to a close.  A fire breaks out in the compound as FBI and BATF agents began moving into the compound.  The fire consumes the compound and seventy-six Davidians are killed including twenty-seven children and leader David Koresh.
June 13: Original Seven Astronaut Deke Slayton passes away at the age of 69.  He died from complications with a brain tumor.
June 19:

President Clinton announces his "Don't ask, don't tell" policy about gays in the military.

December 2:

NASA launches space shuttle Endeavour on mission STS-61.  The goal of this mission is to fix an optical defect on the Hubble Space Telescope.  The crew of this mission is Dick Covey, Ken Bowersox, Story Musgrave, Jeff Hoffman, Kathy Thornton, and Tom Akers.
It Was 1993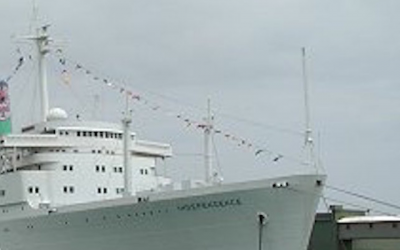 Arch knew that their only hope for surviving getting into Maui, and possibly beyond, lay with the radio operator. They had to have a 'front' aboard the Independence, and then some sort of protection when getting off the ship at the port in Maui…..